Game PS1 menyisakan kenangan tersendiri bagi kamu para gamers kelahiran tahun 90-an. Di mana konsol PlayStation terbaik generasi pertama ini baru saja hadir.
Saat itu, banyak video game yang baru saja dirilis namun memiliki kualitas yang biasa-biasa saja.
Sangat berbeda dengan zaman sekarang yang hampir semua video game berlomba-lomba memberikan kualitas gambar, audio dan storyline yang unik.
Namun, meskipun kualitasnya tidak begitu apik. Game PS1 ini masih sangat membekas dan banyak digandrungi.
Bahkan banyak juga game-game dari Play station generasi pertama ini memiliki julukan game legend.
Nostalgia dengan Game PS1
Berbagai game Legend PS1 pun sebenarnya masih bisa dimainkan dengan bantuan emulator. Jadi kamu masih bisa bernostalgia dengan game playstation masa kecil kamu.
Mengingat beberapa judul-judul game seperti Crash Bandicoot, Harvest Moon, Resident Evil, dan Final Fantasy tentunya membuat kalian langsung mengingat masa-masa kecil kalian bukan?
Momen seperti itu tentunya sangat susah untuk dilupakan untuk gamers tahun 90an karena di masa itulah konsol Playstation paling banyak dimainkan oleh para pecinta game.
Memainkan game-game PS1 di era sekarang tentu akan membuat kalian merasa sangat tua dan bernostalgia betapa serunya game jaman dahulu. Selain ceritanya yang menarik dan sederhana, game Playstation 1 juga cukup adiktif.
Sayangnya, konsol Playstation 1 sudah sangat susah untuk dicari dimanapun dan tentunya sudah tidak lagi diproduksi dikarenakan sudah terlalu lawas.
Namun, untungnya sekarang ada emulator Android ePSXe untuk PS1 yang bisa kalian coba untuk memainkan game yang ada di PS1 ini.
Buat kalian semua yang ingin bernostalgia memainkan gamenya lagi, kami memiliki beberapa rekomendasi game PS1 yang terpopuler dan terbaik yang sangat susah untuk dilupakan.
Nah, untuk kamu yang ingin mengenang masa kejayaan PS1 ini. Berikut kami rangkum game PS1 terbaik yang menduduki popularitas kala itu. Yuk, simak apa saja!
1. Vigilante 8 2nd offense
2. Pepsiman
3. Final Fantasy VIII
4. Digimon World
5. WWF Smackdown 2
6. Final Fantasy VII
7. Castlevania – Symphony of the Night
8. Digimon Rumble Arena
9. Team Buddies
10. Chrono Cross
11. Harvest Moon : Back To Nature
12. Road Rash Jailbreak
13. Resident Evil 3
14. Chrono Cross
15. Nascar Rumble
16. Brigandine Legend of Forsena
17. Dino Crisis 2
18. A Bug's Life
19. Tarzan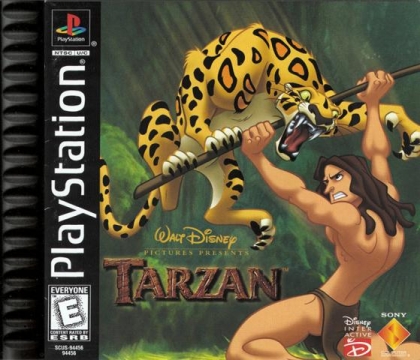 20. Chocobo Dungeon 2
21. Army Men : Operation Melt Down
22. Ape Escape
23. Street Fighter
24. Vagrant Story
25. Klonoa : Door to Phantomile
26. Chocobo Dungeon 2
27. Rampage : World Tour
28. Monkey Magic
29. Rayman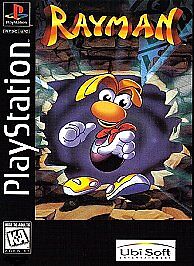 30. One Piece : Grand Battle 1
31. One Piece : Grand Battle 2
32. Theme Hospital
33. Diablo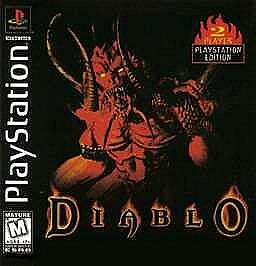 34. Warcraft 2
35. Worms Armageddon
36. Tomb Rider
37. Bomberman World
38. Bomberman Party Edition
39. Vandall Hearts 2
40. Bust A Groove
41. Bust A Groove 2
42. Digimon Digital Card Battle
43. Bishi Bashi Special
44. Monster Rancher 2
45. Sim Theme Park
46. Tomba! 2 – The Evil Swine Return
47. Kamen Rider Ryuki
48. Mortal Kombat 4
49. Gran Turismo 2
50. GTA 2
51. Spyro The Dragon
52. Driver 2
53. Crash Bandicot 2 : Cortex Strike Back
54. Suikoden
55. Spiderman 2 : Enter Electro
56. Megaman X4
57. Front Mission 3
58. Hoshigami
59. Apocalypse
60. Threads of Fate
62. Nightmare Creatures 2
63. Alundra
64. Romance of the Three Kingdom VI
65. Hermie Hopperhead
66. Lunar Silver Star Story
67. Xenogears
68. Arc The Lad
69. Breath of Fire IV
70. Resident Evil 2
71. Twisted Metal 4
72. Tenchu 2 – Birth of the Stealth Assassins
73. Marvel vs. Capcom – Clash of Super Heroes
74. Dragon Ball GT: Final Bout
75. Suikoden 2
76. Spider-man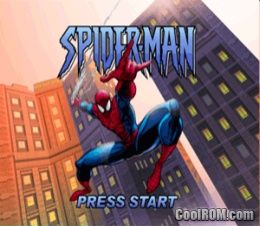 77. Super shot soccer
78. Nascar Rumble
79. Final Fantasy IX
80. Metal Slug X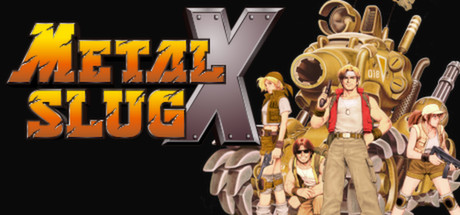 81. Silent Hill
82. Legend of Mana
83. Final Fantasy Tactics
84. Medal of Honor
85. KKND2 : Krossfire
86. Tales of Destiny
87. Tales of Destiny 2
Nah, itulah dia daftar game PS1 yang sudah kami rangkum khusus untuk kamu. Kira-kira adakah game PS1 favorit kamu? Komentar di bawah ya!
***
Saatnya top up game dan beli voucher game dengan harga lebih murah di itemku.
Nikmati diskon harga termurah untuk top up game terlengkap. Mulai dari PUBGM, Free Fire, Mobile Legend hingga Higgs Domino.
Yuk, buka website itemku sekarang juga.